For 2020, our exhibits are getting bigger and better!
Last year we had life-sized Creatures, Godzilla, and Count Orlok, plus tons of great masks and collectibles on display at Monsterama. 2020 will be even bigger and better! More monsters! More displays! More giant art murals and surprises. Bring your camera!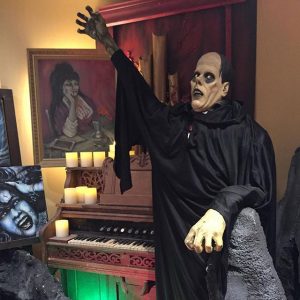 Our Model Contest will be bigger and better as well! For more information, click here.